Contact lenses imbued with an antihistamine drug reduced itchy eyes in a pair of older studies funded by the vision business at Johnson & Johnson(NYSE:JNJ), the company said today.
The Phase 3 studies, conducted in 2007, involved a total of 244 patients, divided into three cohorts. In the first patients wore a plain lens made of etafilcon a in one eye and the same lens treated with 0.019mg of the drug ketotifen in the other eye. In the second group, patients wore treated lenses in both eyes; the third group was the control, consisting of patients wearing placebo lenses in both eyes. There were about 40 subjects in each group.
Get the full story at our sister site, Drug Delivery Business News.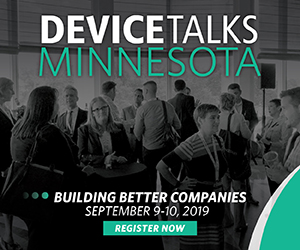 DeviceTalks Minnesota's leadership track is designed to provide attendees with insights on topics such as:
Navigating the path to market
Reimbursement
Winning regulatory approval
Corporate culture
Entering global markets
Leadership
Join industry leaders and medical device professionals at the most awaited medtech conference of the year, DeviceTalks Minnesota.

Use code SAVE15 to save 15%!

REGISTER NOW