By Ronald Boumans and Stewart Eisenhart, Emergo Group
Now that the European Medical Device Regulation (MDR) is widely available in draft form, manufacturers and other industry participants can more accurately predict key issues that will affect them—including how and whether the scope of the new regulations covers their devices.
Get the full story here at the Emergo Group's blog.
The opinions expressed in this blog post are the author's only and do not necessarily reflect those of MassDevice.com or its employees.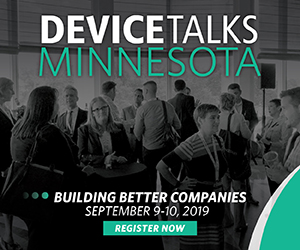 DeviceTalks Minnesota's leadership track is designed to provide attendees with insights on topics such as:
Navigating the path to market
Reimbursement
Winning regulatory approval
Corporate culture
Entering global markets
Leadership
Join industry leaders and medical device professionals at the most awaited medtech conference of the year, DeviceTalks Minnesota.

Use code SAVE15 to save 15%!

REGISTER NOW