Invendo Medical said it raised a $28 million (€20.3 million) funding round for its single-use colonoscopy system led by new backer Xeraya Capital.
Kissing, Germany, and New York-based Invendo said a German Family Office also joined the round, which included existing investors TVM Capital, Wellington Partner, 360° Capital and its founders. Read more
Wall Street give IsoRay Medical's shares a beating today after the company announced that it had sold about $14.7 million in common stock to a pair of unnamed institutional investors.
The Richland, Wash.-based brachytherapy systems maker announced that it sold more than 5.6 million shares of its common stock at a price of $2.60 per share, planning to use the funds for "working capital and general corporate purposes." Read more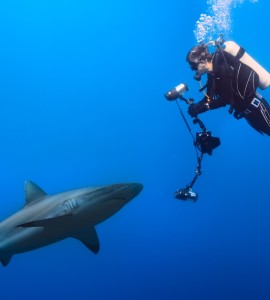 Vector is Children's Hospital Boston's blog about research and innovation in pediatric and adult medicine. We report and comment on medical innovations and advances — from bench to bedside — touching on scientific, business and policy issues. Our ranks include science writers, physicians, lab researchers, market analysts and others inside and outside the hospital.
If you've ever watched Shark Tank, you've gotten a taste of venture capitalists' (VC) innate skepticism and hard-nosed ability to triage ideas. A recent webinar hosted by Cambridge Healthtech Associates offered a good practical "101" for scientists, inventors and clinical innovators — which we've distilled into the six tips below. Read more
Canadian medtech company Neovasc closed a $22.5 million (C$25.2 million) equity funding round, planning to use the new cash to support ongoing development of its cardiac implants and to fund general corporate activities.
Neovasc sold nearly 4.2 million shares of its common stock at about $5.39 (C$6) per share, the company announced today. The news did little for NVC stock on the Canadian Venture Exchange, where shares were down 0.4% to $7.03 as of about 2:38 p.m. Read more
Missouri-based Veran Medical Technologies is on the verge of closing a $5 million funding round in support of its electromagnetic airway mapping system, regulatory filings show.
The company is about $158,000 away from putting a ribbon on the funding round, which Veran launched in November 2013. So far 16 unnamed investors have participated in funding, the same number listed in a January update when the company notched nearly $3 million raised in the round. Read more