Worcester, Mass.-based medical device startup Interscope said today that it won CE Mark approval in the European Union for its EndoRotor endocopic resection tool designed to remove mucosal lesions and Barrett's esophagus.
The company said the approval was possible due to support it received from the Massachusetts Manufacturing Extension Partnership, as well as the development effort with its resource partner Boston Engineering.
"Many young companies face business needs that are often not paired well with available resources. The partnership that MassMEP and Boston Engineering presented enabled a dream to take reality in a challenging and dynamic regulatory environment," Interscope prez Jeffery Ryan said in prepared remarks.
Interscope said that the support from MassMEP allowed it to shape the product specifications and produce early proof-of-concepts to aid in commercialization.
Aid from Boston Engineering helped in product development and the design for manufacturing process, as well as in the regulatory submission, the company said.
"MassMEP plays an important role in Massachusetts growth by supporting the commercialization of technologies that have the potential to change the way that people work and live. Interscope's 5 patents to date reflect the company's innovative approach to addressing clinical needs. We are proud to work closely with the Interscope team throughout the medical device product development and submission support process," Boston Engineering CTO Mark Smithers said in a press release.
"The successful commercial launch of the EndoRotor System is a testament to the strength of collaboration between public and private resources to create an ecosystem capable of providing optimal solutions for high-value projects such as Interscope," MassMEP center director John Killam said in a prepared statement.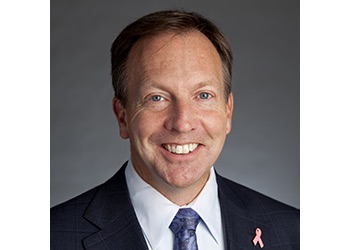 Steve MacMillan took over as CEO of Hologic in 2013, drawing on his experience at medtech titans like Stryker and Johnson & Johnson. Since then, Hologic has grown into a $3 billion business.

At DeviceTalks Boston, MacMillan will provide exclusive insights into the Massachusetts-based company and its evolving definition of women's healthcare. You don't want to miss it!

REGISTER NOW

Use code WOMENSHEALTH to save an additional 10%.