Sen. Joe Donnelly (D-Ind.) took to the Senate floor this week to urge his fellow lawmakers to repeal the medical device tax, a 2.3% levy on medtech sales that went back into place on Jan. 1 after a two-year-long suspension.
The tax, which is among other parts of the Affordable Care Act awaiting their fate in the new year, is deeply unpopular among the industry and the effort to repeal it has broad support on both sides of the aisle.
Advamed, the medical device industry's lobbying group, has long argued that the tax prevents companies from investing in R&D and takes away money that could be used to develop new technologies and add jobs.
"If there was a question as to whether this was the case, the last two years provided evidence," Donnelly said. "When we agreed to suspend the tax in 2016 and 2017, manufacturers used that additional money to hire new workers, invest in research and technologies, and continue producing innovative, life-saving products here in the United States."
As an example, the senator pointed towards Zimmer Biomet (NYSE:ZBH), a medtech company headquartered in his hometown of Warsaw, Indiana. Donnelly said that Zimmer Biomet used the money it would have spent paying the medical device tax last year to instead upgrade their manufacturing equipment and facilities.
"Despite this evidence, despite the strong bipartisan support for repeal and despite a wide-ranging package of changes to the tax code becoming law in recent days, Congress has failed to address the medical device tax, which back into place on January 1," he noted.
"As we again discuss the policy priorities that were left unaddressed in 2017, I strongly urge my colleagues to work with me to quickly and meaningfully address the medical device tax."
In interviews with the Star Tribune, a number of medical device companies expressed their concerns over the re-instated tax, including urology device maker Cogentix Medical (NASDAQ: CGNT).
"We held out hope that [the tax] would be repealed," CFO Brett Reynolds told the news outlet. "Going forward, it could cost us $600,000 or $800,000 [per year]. That's a meaningful number that we would otherwise invest in people, perhaps R&D, potential new business development. I'm sure the money is spent well within the government, but we'd rather put those dollars to work here."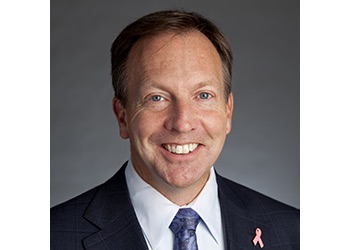 Steve MacMillan took over as CEO of Hologic in 2013, drawing on his experience at medtech titans like Stryker and Johnson & Johnson. Since then, Hologic has grown into a $3 billion business.

At DeviceTalks Boston, MacMillan will provide exclusive insights into the Massachusetts-based company and its evolving definition of women's healthcare. You don't want to miss it!

REGISTER NOW

Use code WOMENSHEALTH to save an additional 10%.