Quick-turn manufacturer Protolabs has an enviable problem: It needs hundreds of qualified advanced manufacturing workers, and it needs them fast.
When Protolabs CEO Vicki Holt started with the Maple Plain, Minn.-based company five years ago, it had 750 employees. Now it has 2,700, with plans to add 650 more this year. Most of Protolab's growth has been organic, too.
"We like to grow leaders from the people that come into the company. … The technology is changing so quickly, and we have to be at the forefront of those technologies," Holt said yesterday, after helping to show a few dozen Dunwoody College of Technology students around Protolabs' CNC machining plant in Brooklyn Park, Minn.
Get the full story on our sister site Medical Design & Outsourcing.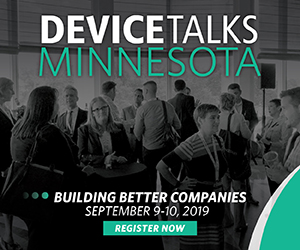 DeviceTalks Minnesota's leadership track is designed to provide attendees with insights on topics such as:
Navigating the path to market
Reimbursement
Winning regulatory approval
Corporate culture
Entering global markets
Leadership
Join industry leaders and medical device professionals at the most awaited medtech conference of the year, DeviceTalks Minnesota.

Use code SAVE15 to save 15%!

REGISTER NOW