When we see a satellite image of a tropical depression in the Caribbean, we've come to expect that, within seconds, it will get incorporated into probabilistic models shown on our TVs at home, predicting where the hurricane will land and who it's going to affect.
Within minutes, we expect to see a personalized view of what we have to do in response to that public threat.
Do we have anything predictive like that in medicine? Isaac Kohane, MD, PhD, director of the Children's Hospital Informatics Program, says we don't yet – but we should.
In this video just posted by TEDMED, Kohane envisions the capability to make our health data work for us – quickly spotting everything from serious side effects of drugs to whether a patient may be experiencing domestic abuse.
Or, quickly defining what subtype of autism a patient has. By simply harnessing existing electronic medical records, we may be able to shave years off diagnostic time and improve health care.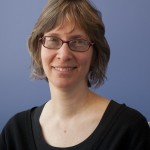 Nancy Fliesler, Vector's editor, has been senior science writer at Children's Hospital Boston since 2003, spotting innovation trends and covering virtually every clinical and laboratory research department in the hospital. She previously worked for the ABC News medical unit, helped produce science programs for K-8 teachers for the Harvard-Smithsonian Science Media Group, and worked on video productions for the Mental Illness Education Project. Prior to that, she was executive editor of Journal Watch, and also produced and directed the award-winning documentary Lifestyles of the Poor and Unknown. She holds a BA from Oberlin College (Phi Beta Kappa) and an MS in science and medical journalism from Boston University.