A team of researchers and clinicians led by the University of Adelaide in South Australia has found that an "imaging needle" may reduce the risk of dangerous brain bleeds in patients undergoing brain biopsy.
Published today in the journal Science Advances, the study describes how they fashioned the imaging device with a tiny fiber-optic camera encased within a brain biopsy needle. The imaging needle can detect blood vessels with a very high degree of accuracy (91.2% sensitivity and 97.7% specificity), according to a report that appeared in The Line South Australia.
Get the full story on our sister site, Medical Design & Outsourcing.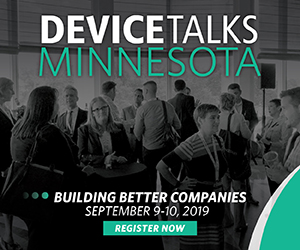 DeviceTalks Minnesota's leadership track is designed to provide attendees with insights on topics such as:
Navigating the path to market
Reimbursement
Winning regulatory approval
Corporate culture
Entering global markets
Leadership
Join industry leaders and medical device professionals at the most awaited medtech conference of the year, DeviceTalks Minnesota.

Use code SAVE15 to save 15%!

REGISTER NOW