The U.S. House of Representatives voted 283-132 this week to repeal the 2.3% tax levied upon medical devices as part of the Affordable Care Act.
The medical device tax, which has long been decried by the industry as a measure that squashes innovation and kills jobs, has been on hold since 2014. The tax's moratorium was extended earlier this year but the tax was set to go back into effect in 2020.
Fifty-seven Democrats joined 226 Republicans in supporting Rep. Erik Paulsen's (R-Minn.) bill, sending it to the Senate for consideration. The Trump administration reportedly supports getting rid of the tax – advisers have encouraged the president to sign the bill into law if he gets the chance, according to The Washington Examiner.
This isn't the first run at repealing the medical device tax for Paulsen, who's facing a tough re-election campaign this year. He first filed a bill to repeal the tax in 2010. His latest attempt, the "Protect Medical Innovation Act of 2017," was introduced in January last year and aims to "amend the Internal Revenue Code of 1986 to repeal the excise tax on medical devices."
"This bill reverses a harmful tax that is hurting job growth and innovation across the country," Paulsen said, according to The Hill.
The medical device industry's lobbying group, AdvaMed, applauded Paulsen and noted the strong bipartisan support for the tax's repeal.
"We commend Rep. Erik Paulsen (R-Minn.) and a number of leaders from both sides of the aisle for their commitment to permanently repealing this onerous tax and for working to ensure our member companies have the long-term certainty they need to invest in R&D, hiring and other capital improvements to create the next-generation of treatments and cures," CEO Scott Whitaker said in a statement. "The overwhelming, bipartisan support for repeal sends a strong message that lawmakers recognize this tax is not good health policy or good fiscal policy. We know a significant majority of the Senate feels the same way and urge them to quickly take up this measure and eliminate once and for all this drag on one of the country's best hopes for better patient care and economic growth."
The Medical Device Manufacturers Assn. also chimed in, calling the House's support for repeal "historic."
"Since MDMA began the fight against the medical device tax in 2009, an overwhelming bipartisan majority has emerged in Congress to put a permanent end to this disastrous policy.  Today's vote in the House of Representatives is yet another significant step towards achieving this goal," president & CEO Mark Leahey said in a statement. "The historic tally in support of legislation to fully repeal the medical device tax sends a powerful message that policy makers recognize a suspension of this punitive tax does not allow for the full potential of the innovation ecosystem."
"There continues to be serious challenges facing our nation's health care delivery system, and medical technology innovators are developing the cures and therapies that will address them.  Fully repealing the medical device tax would allow them to make significant increases to research and development, and to deliver on the promise of better patient care and improved outcomes," Leahey added. "MDMA urges the Senate to act swiftly to achieve our common goal of putting a permanent end to the medical device tax this year."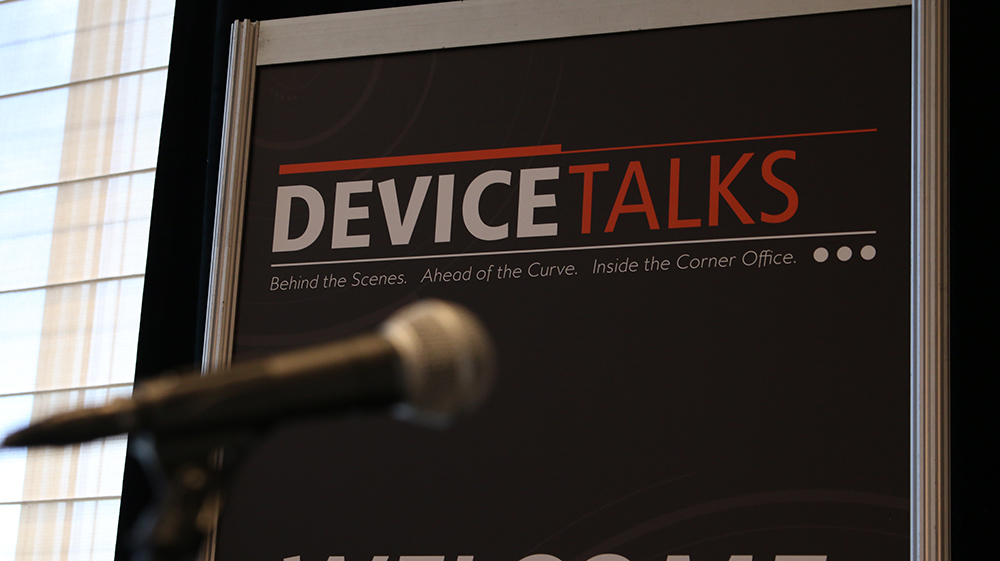 Early rates for DeviceTalks Boston end August 15th.

Don't miss the chance to save $100 and join top medtech innovators including leaders from Hologic, Google, Gray Matter, TransEnterix, NxStage Medical, Smith & Nephew, HeartFlow, Dynatronics, Johnson & Johnson, Allied Minds, and many more.

View Full Agenda

Register today to save. Use code LASTCALL to save an additional 10%.