Contrast agent-maker Guerbet (EPA:GBT) has inked a €19.5 million ($23.7m USD) deal to acquire Israeli medtech company Accurate Medical Therapeutics.
Accurate has developed two series of microcatheters designed for embolization procedures of tumors and vascular aneurysms.
The first set of catheters optimize the product's ability to access hard-to-reach lesions and navigate tortuous vascular networks. The second range of devices incorporate holes along the terminal part of the catheter, creating a fluid blarrier to stop the reflux of embolization microspheres.
The $23.7 million deal also includes additional payments contingent upon certain regulatory and commercial objectives. The total amount of Guerbet's buy-out could reach as high as €57 million ($69m USD), the company reported.
The transaction is slated to start bringing in sales by the end of this year. Accurate will retain its structure in Israel, according to the terms of the deal, and will continue to be run by its co-founder & CEO Eran Miller.
"This acquisition will fuel Guerbet's growth in interventional radiology and will round out its current portfolio. This new range of microcatheters will allow us to help interventional radiology teams deliver a higher quality of care during image-guided embolization procedures" Guerbet CEO Yves L'Epine said in prepared remarks.
"We are very pleased with this agreement between Guerbet and Accurate. We are confident that Guerbet has significant assets and resources that will enable our range of microcatheters to become market leader, in particular the microcatheters possessing the unique anti-reflux technology," Accurate co-founder Michael Tal added. "It allows to augment embolization of target area while preventing damage to healthy tissues which must be preserved."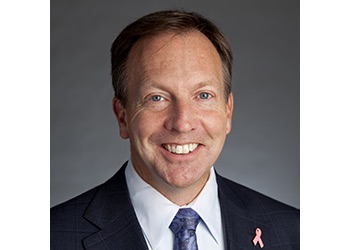 Steve MacMillan took over as CEO of Hologic in 2013, drawing on his experience at medtech titans like Stryker and Johnson & Johnson. Since then, Hologic has grown into a $3 billion business.

At DeviceTalks Boston, MacMillan will provide exclusive insights into the Massachusetts-based company and its evolving definition of women's healthcare. You don't want to miss it!

REGISTER NOW

Use code WOMENSHEALTH to save an additional 10%.