Glaukos (NYSE:GKOS) said today it submitted an investigational device exemption application to the FDA as it looks to launch a study of its iStent infinite trabecular micro-bypass system.
The San Clemente, Calif.-based company's iStent infinite is designed to reduce elevated intraocular pressure in patients with refractory glaucoma, and includes three heparin-coated titanium stents and an auto-injection system. The stents are designed to be injected around the Schlemm's canal to allow the natural physiological outflow of aqueous humor to lower IOP, Glaukos said.
Glaukos is looking to launch a prospective, multi-center, single-arm clinical trial exploring the safety and performance of the iStent infinite in approximately 65 subjects, with a primary endpoint of a 20% or greater reduction in IOP from baseline at 12 months on the same or fewer medications. Trial results are planned to be used as the basis for seeking FDA 510(k) clearance.
"We look forward to working cooperatively with the FDA as they review our IDE application – an application that marks another milestone achievement towards our goal to deliver a comprehensive pipeline of micro-scale glaucoma devices and sustained therapy pharmaceuticals. We believe the iStent infinite will be an important addition to our product offering by providing ophthalmic physicians and their refractory glaucoma patients an attractive micro-invasive treatment alternative to more invasive and complex surgical interventions," prez & CEO Thomas Burns said in a press release.
Last week, Glaukos said it filed for pre-market approval from the FDA for its iStent Inject trabecular micro-bypass stent for treating glaucoma.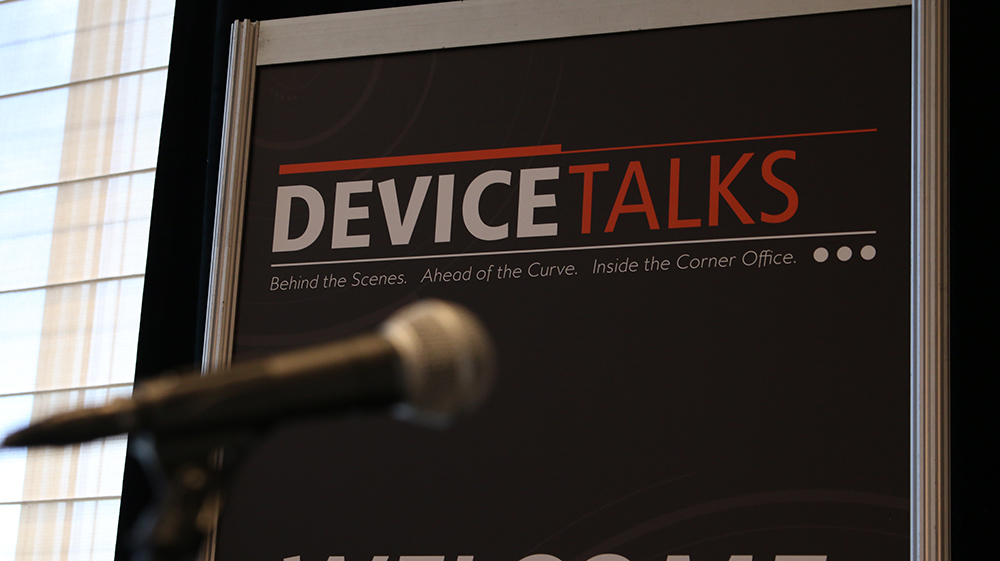 Join us Oct. 8-10 for the 7th annual DeviceTalks Boston, back in the city where it all began.

DeviceTalks offers three days of world-class education, networking, and a technology exhibition featuring the leading companies in the industry.

Early Registration is now open.