Teleflex Medical CEO Benson Smith's career has taken him from door-to-door salesman to CEO of 1 of the top performing medical device companies in the past five years. Along the way he made films, wrote a book and, as you'll hear in this podcast, went to extreme lengths to get a job.
In this interview, recorded live at out DeviceTalks Minnesota show on June 6, 2016, you'll learn about the traits that make top performing sales people, how hiring for talent can create diversity and why the customer isn't always right.
To hear more podcasts visit our DeviceTalks podcast page. To join us for a live taping of the DeviceTalks podcast, come to our next event in Boston on September 28th. Click here for more details.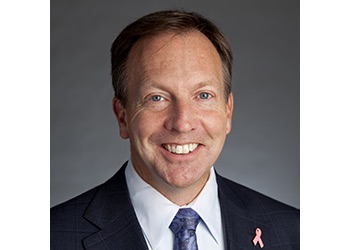 Steve MacMillan took over as CEO of Hologic in 2013, drawing on his experience at medtech titans like Stryker and Johnson & Johnson. Since then, Hologic has grown into a $3 billion business.

At DeviceTalks Boston, MacMillan will provide exclusive insights into the Massachusetts-based company and its evolving definition of women's healthcare. You don't want to miss it!

REGISTER NOW

Use code WOMENSHEALTH to save an additional 10%.