Results from a clinical trial presented today at the annual meeting of the American College of Cardiology showed that the Arctic Front ablation catheter made by Medtronic (NYSE:MDT) is noninferior to Johnson & Johnson (NYSE:JNJ) subsidiary BioSense Webster's ThermoCool device in treating atrial fibrillation.
The Fire & Ice study compared Arctic Front's cryoballoon ablation technique with the radiofrequency ablation used by the ThermoCool device in a total of 762 patients for a mean duration of 1.5 years. The results, presented today in Chicago and published in the New England Journal of Medicine, showed that the Arctic Front catheter met its safety and efficacy endpoints in the trial.
The cryoablation arm met its safety endpoint, a composite of death, cerebrovascular events or serious treatment-related adverse events, in 40 patients, compared with 51 patients for the ThermoCool group.
The primary efficacy endpoint, a time-to-event analysis of the 1st documented clinical failure (recurrence of atrial fibrillation, occurrence of atrial flutter or atrial tachycardia, use of antiarrhythmic drugs, or repeat ablation) at 90 days, was met in 138 Arctic Front patients and 143 ThermoCool patients.
"In this randomized trial, cryoballoon ablation was noninferior to radiofrequency ablation with respect to efficacy for the treatment of patients with drug-refractory paroxysmal atrial fibrillation, and there was no significant difference between the 2 methods with regard to overall safety," the researchers found.
"As the largest head-to-head study comparing these 2 technologies to treat AF, the Fire & Ice results provide important clinical insights on safety and effectiveness, and also show cryoablation with more consistent procedure times, which benefits both patients and physicians," vice president Colleen Fowler said in prepared remarks. "As the world's population continues to age, the demand for safe, clinically effective and efficient advanced treatment options will only increase. Today's findings further support the rapid global adoption of cryoablation and serve as a significant milestone in helping guide optimal patient care."
"Through this rigorously designed trial, we found that cryoballoon catheter technology is not only comparable to RF ablation – the current standard of care – but also delivered key procedural efficiencies," added principal investigator Dr. Karl-Heinz Kuck of the Asklepios Klinik St. Georg in Hamburg, Germany. "The simple, straightforward cryoablation procedure may allow us to treat more patients with AF."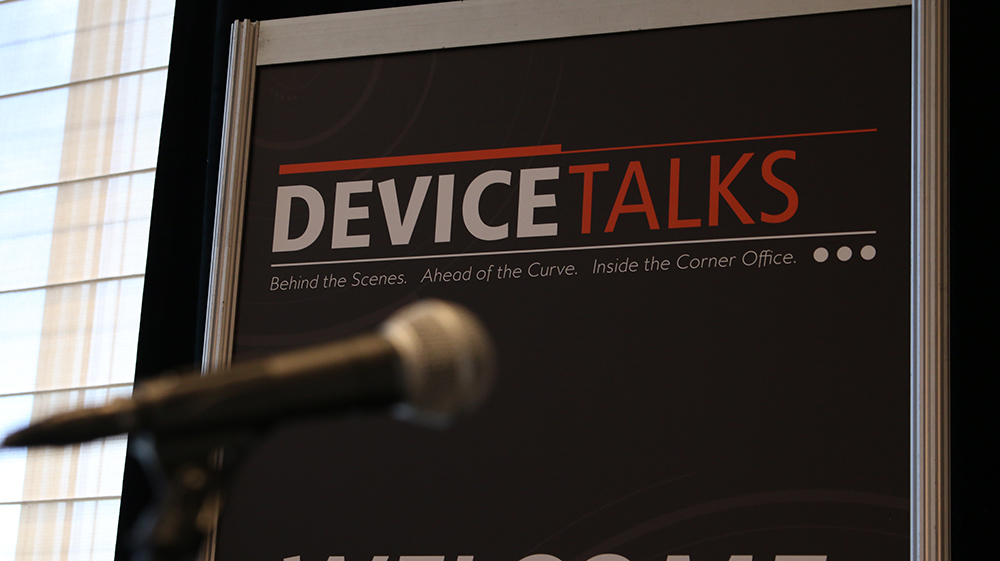 Join us Oct. 8-10 for the 7th annual DeviceTalks Boston, back in the city where it all began.

DeviceTalks offers three days of world-class education, networking, and a technology exhibition featuring the leading companies in the industry.

Early Registration is now open.