The FDA this week released a warning letter it sent to cosmetic device maker Surgisil over unapproved marketing of its Perma Facial Implant device.
The letter follows an inspection of the company's facilities in Plano, Texas, during which an FDA investigator determined that the company is marketing its Perma Facial Implant for indications outside of its clearance.
Surgisil is a medical device company specializing in silicone-based products for plastic and cosmetic surgery, according to the company's website. The company's flagship products are the Perma Facial Implant and PermaLip, though the PermaLip device does not have FDA approval in the U.S., the company warns on its site.
The Perma Facial Implant is an injection molded solid silicone elastomer intended for cosmetic augmentation and corrections in the face, including the nose, chin and cheeks, according to the company's website.
The device has FDA 510(k) clearance for use in plastic and reconstructive surgery, according to the FDA release. The device is indicated for implantation "during surgery of the chin, jaw, nose, or bones or tissue near the eye or ear."
"However, our inspection and review of your firm's instructional videos and training materials reveal that your firm is marketing the Perma Facial Implant for augmentation of the lips, which constitutes a major change/modification to its intended use for which you lack approval," the FDA wrote in its warning letter.
The agency provided two examples, including an instructional video covering use of the device for lip augmentation and a surgeon training checklist which describes implantation of the device in the lip.
The FDA warned that because of the physiological and anatomical differences between the lips and the nose, chin and cheeks, use of the Perma Facial Implant in the lips "may cause migration or protrusion of the implant."
"Due to lack of bone structure in the lips, the implanted device can "free float" when compared to implantation in the other organs and thereby leading to migration and protrusion. Furthermore, since the lips are very actively used, the free-floating nature of implanted devices exacerbates risks such as device extrusions, which when occur, may require surgical removal and extensive dermal repair," the FDA wrote in its warning letter. "Migration and protrusion also increase other risks to the patient, such as infection and chronic pain. Augmentation of the lips is a major change or modification in intended use that does not fall within the Perma Facial lmplant's current clearance."
The FDA requested the company remove the statement "FDA approved [the] device" from its website, as the product was determined to be substantially equivalent and did not go through a premarket approval process.
In its last notice, the federal watchdog questioned the promotion of its PermaLip device at upcoming events, reinforcing that the device is not cleared or approved by the agency.
The federal watchdog gave the company 15 business days to respond to the letter.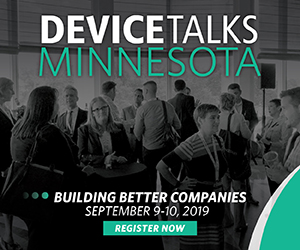 DeviceTalks Minnesota's leadership track is designed to provide attendees with insights on topics such as:
Navigating the path to market
Reimbursement
Winning regulatory approval
Corporate culture
Entering global markets
Leadership
Join industry leaders and medical device professionals at the most awaited medtech conference of the year, DeviceTalks Minnesota.

Use code SAVE15 to save 15%!

REGISTER NOW