Abbott (NYSE:ABT) won FDA approval for the latest in its line of peripheral vascular intervention devices, the Omnilink Elite balloon-expandable stent system.
The Omnilink Elite won indication for treatment of atherosclerotic iliac artery lesions, a condition that affects the lower extremities and can result in chronic pain, difficulty with walking and may lead to permanent disability, according to a press release.
The new stent system is based on the design of Abbott's Multi-Link coronary stents, but is made with a cobalt-chromium alloy that is stronger than stainless steel and more easily visible in imaging, according to the company.
Approval was supported by data from Abbott's Mobility study, which pitted its Omnilink Elite stent system against its Absolute Pro stent system. Both devices performed well under the major adverse event goal of 19.5%, even among patients with difficult-to treat lesions.
The Omnilink Elite devices resulted in a 5.4% MAE rate and the Absolute Pro system resulted in a 6.1% rate, according to the company. MAEs were defined as death due to any causes, myocardial infarction, clinically-driven target lesion revascularization and limb loss via major amputation on the treated side.
Wall Street wasn't much enthused with the news, with ABT shares sliding 0.5% to close at $66.03 today. Abbott is still coming down after notching a new high watermark of $67.44 last week.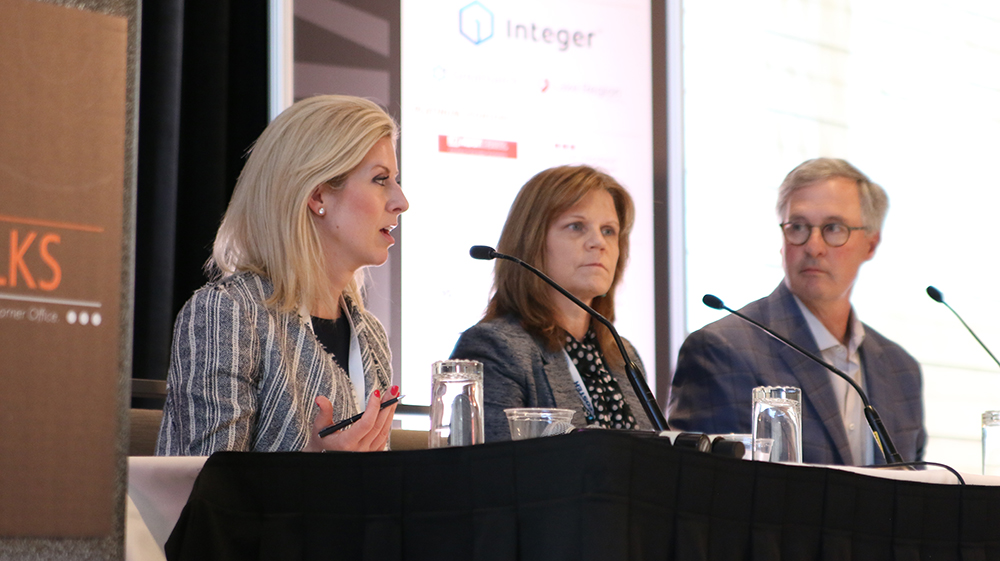 This year's DeviceTalks Minnesota features four tracks packed with expertly curated content created by the industry for the industry.

ECO-SYSTEM TRACK: focuses on issues impacting medtech companies across Minnesota and beyond. TECHNOLOGY TRACK: drills down on the hottest new tech that is changing medtech. REGULATORY 201 and CLINCAL 201 TRACKS: Hosted by Medical Alley and focuses on the most important trends in regulatory and clinical development.

Take a look at our full agenda.

Use the code "TRACKS" to save 15% on the cost of registration.