A former medical liaison for Abbott Vascular (NYSE:ABT) is suing the company for allegedly firing her when she blew the whistle on off-label and pre-approval promotion of Abbott's Xience stent and bioresorbable vascular scaffold.
Ebonia Elliott-Lewis was a regional science manager for Abbott Vascular, based in Boston and covering the District of Columbia, Connecticut, Maine, Massachusetts, New Hampshire, Rhode Island, Vermont, New Jersey, New York, Pennsylvania, Delaware, Virginia, Maryland, and West Virginia, according to her lawsuit, which was filed August 12 but only unsealed Dec. 15 after federal prosecutors declined to join.
In February Elliott-Lewis filed a formal compliance complaint with Abbott's ethics & compliance office, alleging that Abbott was promoting off-label uses for the Xience stent and was marketing the BVS device in the U.S. without FDA approval, according to her complaint.
"She openly exercised her right to refuse participation in the illegal marketing and promotion of an investigational device," according to the qui tam lawsuit. "As a result of her refusal, her supervisors retaliated against her by reducing her job responsibilities, hiring her replacement, excluding her from training and department activities, ignoring her requests for assistance with clinician-initiated requests, documenting unduly negative remarks about her job performance as part of her 2013 performance appraisal, suspending her pay, and terminating her employment.
"This campaign of retaliation was intended to induce her resignation or, by reducing her authority, create doubt about her capabilities, thereby positioning another candidate to immediately assume her responsibilities," according to the lawsuit.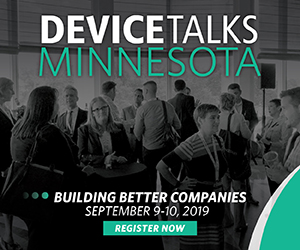 DeviceTalks Minnesota's leadership track is designed to provide attendees with insights on topics such as:
Navigating the path to market
Reimbursement
Winning regulatory approval
Corporate culture
Entering global markets
Leadership
Join industry leaders and medical device professionals at the most awaited medtech conference of the year, DeviceTalks Minnesota.

Use code SAVE15 to save 15%!

REGISTER NOW