Johnson & Johnson's (NYSE:JNJ) move to ditch its DePuy trauma business mollified EuroZone anti-trust regulators enough to win their approval for its $21.3 billion buyout of Synthes Inc.
The deal, announced April 3, would see Biomet Inc. acquire DePuy Orthopaedics' global trauma assets for $280 million in cash. That eliminated the European Commission's concerns about "very high combined market shares" in the trauma market, according to a statement emailed to BusinessWeek.
"We obtained remedies to ensure that competition will remain strong in these markets, for the ultimate benefit of patients and social security systems," EU Competition Commissioner Joaquin Almunia said in the statement.
It's been a year since J&J's CHF 159-per-share offer for the Swiss orthopedics giant. EU regulators expanded their probe into the deal last November, prompting J&J to seek ways to appease the commission. Last month rumors that the competition panel was set to give its blessing set Wall Street abuzz, but J&J waited until early April to make its deal with Biomet official.
Johnson & Johnson must still satisfy anti-trust officials in the U.S.
The company this week reported adding 12.5% to its bottom line during the first quarter, despite a $271 million after-tax charge on costs associated with its recalled DePuy ASR hip implant.
J&J posted profits of $3.91 billion, or $1.41 per share, on sales of $16.14 billion for the quarter, for essentially flat sales compared with profits of $3.48 billion, or $1.25 EPS, on sales of $16.17 billion during Q1 2011.
Intuitive Surgical CEO Guthart practices the Buffett rule

One of them, at least.
Gary Guthart, president & CEO of Intuitive Surgical (NSDQ:ISRG), quoted Warren Buffett when asked about a share buyback.
Buffett's rule is that buybacks only make sense when a company has enough cash to run the business and if its shares are significantly undervalued.
"I think [Buffett] says it right. I think we are happy to emulate his behavior here," Guthart told investors during a conference call discussing ISRG's Q1 results.
Read more
Biolase exits Henry Schein deal
Biolase (NSDQ:BLTI) said it's out of a deal with Henry Schein (NSDQ:HSIC) to buy Waterlase MD Turbo laser systems "at a very advantageous price," noting that the agreement releases all liens on Biolase's intellectual property portfolio and frees it of obligations to Schein.
Read more
SeraCare shareholders OK $81M Linden Capital buyout

SeraCare (NSDQ:SRLS) shareholders approved a $4-per-share buyout offer from Linden Capital Partners worth about $80.8 million.
Read more
Visium boosts stake in Syneron
Hedge fund Visium Asset Management raised its stake in Syneron Medical Ltd. (NSDQ:ELOS) by more than 28%, saying in a regulatory filing that it owns a 5.3% share of the cosmetic device maker as of March 31.
Read more
Derma Sciences closes MedEfficiency buyout
Derma Sciences (NSDQ:DSCI) said it closed its $14.5 million acquisition of MedEfficiency Inc.
Read more
Analysts' ups and downs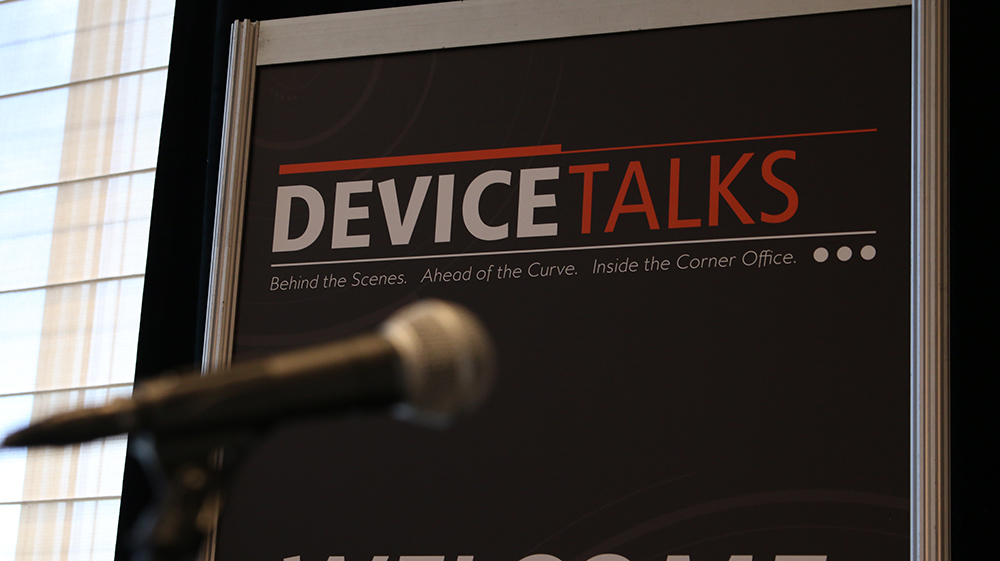 Join us Oct. 8-10 for the 7th annual DeviceTalks Boston, back in the city where it all began.

DeviceTalks offers three days of world-class education, networking, and a technology exhibition featuring the leading companies in the industry.

Early Registration is now open.