This year's European Society of Cardiology Congress in Munich, Germany, hosted a fleet of new studies and technologies, but renal denervation hogged the spotlight with no less than 5 research teams presenting evidence of the healing powers of the nerve-deadening procedure.
Teams from Germany, the Czech Republic, France and Australia presented positive findings for renal denervation in treating hypertension better than drugs, improving physical and mental health and reducing stiffness in arteries.
"[Renal denervation] might be a fountain of youth for blood vessels in patients with therapy resistant hypertension," Klaas Franzen, a German researcher presenting data at the conference, said in prepared remarks. "It is a minimally invasive procedure without significant systematic side effects, it is well tolerated, and recovery times are short."
The study, which included 21 patients, found that renal denervation left blood vessels in a condition 10 years younger than they were prior to treatment.
Franzen's research found that renal denervation, a procedure in which the sympathetic nerves near the kidneys are treated with radiofrequency energy in order to control drug-resistant hypertension, could regenerate blood vessels and reduce cardiovascular events, according to an ESC report.
Left untreated, arterial hypertension can cause irreparable harm to blood vessels, leading to arterial stiffness and arteriosclerosis. Recent studies have shown that renal denervation can lower blood pressure, with lasting effects.
Further studies are needed to determine whether the procedure does indeed translate to a lowered risk of cardiovascular events, Franzen added.
Renal denervation for mental health
A separate study found evidence that renal denervation ameliorated symptoms of anxiety, depression and stress in hypertensive patients.
"Renal denervation may have a positive effect on psychological processes, stress perception and processing as well as quality of life," researcher Dr. Denise Fischer from Saarland University Hospital said in prepared remarks. "It improves sleeping quality and may reduce the intensity of headache."
Doctors believe drug-resistant hypertension is associated with "hyper-arousal," leading to higher anxiety and stress levels. Patients in the study reported lower anxiety and depression, improved physical health and mental state, improved sleeping quality and less intense headaches, according to the researchers.
The state of the market
Renal denervation has yet to make it to the U.S., but devices by Medtronic (NYSE:MDT), St. Jude Medical (NYSE:STJ) and others are on the market in the European Union.
Minneapolis, Minn.-based med-tech giant Medtronic is the closest winning FDA approval for renal denervation, with clinical trials approved last summer in the U.S. It'll have competition from cross-town rival St. Jude Medical, which earlier this year won CE Mark approval in the European Union and touted study results finding that its Enlightn renal denervation system lowered high blood pressure faster than Symplicity.
Covidien (NYSE:COV) recently vaulted into the space with the surprise introduction of its OneShot system, which also has CE Mark approval in the European Union. The OneShot system was gained through the April acquisition of Maya Medical in a deal worth up to $230 million.
Fellow med-tech big-shot Boston Scientific's (NYSE:BSX) earlier this year unveiled its schedule for renal denervation device development, expecting 1st human use in the 3rd quarter of 2012 for its RDN renal denervation system and predicting CE Mark approval and European commercialization in 2013.
During the ESC 2012 conference Medtronic unveiled 18-month follow-up results from the ongoing trials of its Symplicity system, reporting continued success for renal ablation in treatment of hypertension.
"This is encouraging since patients with treatment-resistant hypertension are often taking more than 3 anti-hypertensive medications and still are unable to control their blood pressure, which can put them at risk for various cardiovascular events such as heart attack, stroke or heart failure," principal investigator Murray Esler said in prepared remarks.
Expanding the use case
Another study also released during the conference concluded that renal denervation was better than standard drug therapy in treating patients with advanced heart failure.
Researchers followed 51 patients over 1 year, 26 of which received renal denervation and 25 of which received drug treatment. After 1 year patients who received renal denervation demonstrated improved contraction ability in the left side of the heart, according to a press release.
"The improvement of the contractile function of the left side of the heart by more than 10% in patients after renal denervation was a surprise," study presenter Dr. Miloš Táborský said in prepared remarks. "This parameter has practically not changed in patients treated by the classic drugs."
During the study 8 renal denervation patients were hospitalized due to heart failure, compared with 18 from the drug therapy group. There were 2 adverse events in the renal denervation group – a fistula by the artery and vein at the point of puncture and formation of blood clots – which were successfully treated."
The findings suggest that renal denervation may represent a drug-free alternative for patients with advanced heart failure, according to researchers.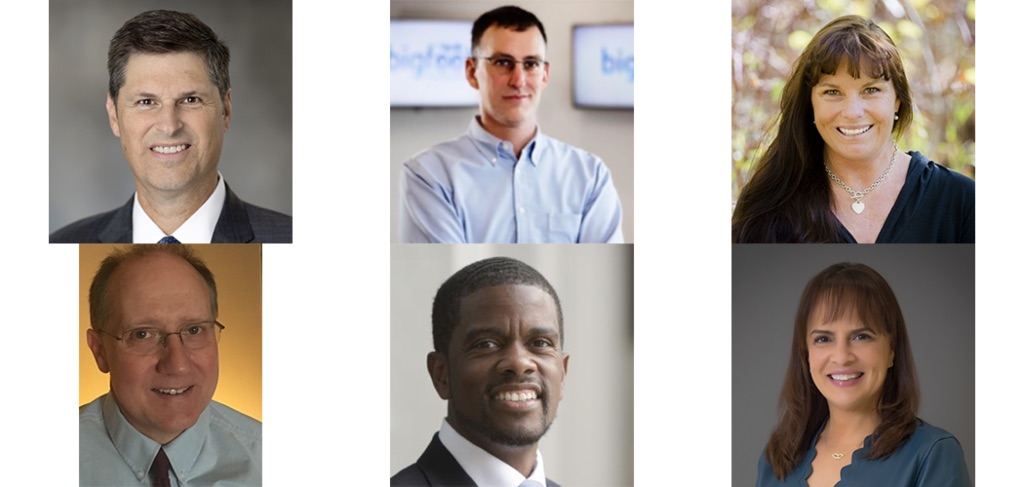 On June 4-5, DeviceTalks is taking over the Twin Cities medtech industry with one of the most anticipated conferences of the spring, bringing you the best and brightest minds in the industry.

KEYNOTE SPEAKERS

Heidi Dohse: Sr. Program Manager, Healthcare, Google, Founder, Tour de Heart Foundation, Acessa Health Inc. Michael J. Pederson: Senior Vice President, Cardiac Arrhythmias and Heart Failure Division, Abbott Hon. Melvin Carter: Mayor, Saint Paul Tim Philips: Compliance Officer, FDA's Office of Medical Device and Radiological Health Operations Dr. Myriam J. Curet, MD, FACS: Chief Medical Officer, Intuitive Surgical

Take a look at our incredible line up of speakers and join us now.

Use the code "KEYNOTE" to save 15% on the cost of registration.