Endo International (NSDQ:ENDP) said yesterday it is selling off certain assets from its South Africa-based Litha Healthcare subsidiary.
The assets, a portfolio of device, vaccine and non-core products, are being acquired by a consortium comprised of Westrate Trade, Invest Proprietary Limited and Immunotek Limited, according to the company.
The Dublin, Ireland-based company said they expect the transaction to complete in the 4th quarter this year.
"The latest transaction further reinforces our commitment to grow and streamline our international business to align with Endo's focus on becoming a leading global specialty pharmaceutical business. We continue to make important progress in building Litha, including the recent addition of an experienced and proven general manager. This divestiture is the result of our strategic portfolio review and designed to focus efforts and resources on targeted growth priorities where Endo can make the most difference for patients. We are very proud of the contributions Litha has made in the establishment of the first vaccine manufacturing plant on the African continent. We wish Westrate and Immunotek much success in continuing this very important endeavor in coordination with the South African government.," Endo CEO Rajiv De Silva said in a press release.
Endo said it acquired a portfolio of 60 market-ready products and 70 pipeline programs in May that will be integrated into their Litha subsidiary in the 3rd quarter.
On Tueday, Boston Scientific (NYSE:BSX) closed its $1.6 billion acquisition of  Endo International's (NSDQ:ENDP) American Medical Systems urology portfolio, including its men's health and prostate health businesses. The deal consists of a $1.6 billion up-front payment and a potential $50 million milestone payment based on 2016 sales, according to the companies.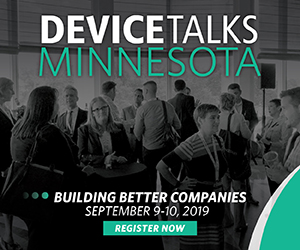 DeviceTalks Minnesota's leadership track is designed to provide attendees with insights on topics such as:
Navigating the path to market
Reimbursement
Winning regulatory approval
Corporate culture
Entering global markets
Leadership
Join industry leaders and medical device professionals at the most awaited medtech conference of the year, DeviceTalks Minnesota.

Use code SAVE15 to save 15%!

REGISTER NOW