Johnson & Johnson (NYSE:JNJ) and Medtronic (NYSE:MDT) agreed to a confidential settlement of a lawsuit brought by Medtronic MiniMed accusing J&J's Animas diabetes business of infringing patents, according to a regulatory filing.
MiniMed sued Animas in May 2012, alleging that the Animas OneTouch Ping glucose management system and the IR 1250, IR 2020 and IR 2000 insulin pumps infringe 9 MiniMed patents. Although MiniMed later withdrew 2 of the patents from the suit, is pressed ahead with the case on the remaining 7 patents, seeking injunctive relief and damages, according to the filing.
Last month the companies agreed to put the case to bed for unspecified terms; Judge Ronald Lew of the U.S. District Court for Central California dismissed the suit with prejudice July 31, according to court documents.
July was a busy month in the courts for the diabetes space. Another Johnson & Johnson subsidiary found itself in the legal crosshairs when UniStrip accused LifeScan of orchestrating a campaign to monopolize the market for test strips used with its blood glucose meters in early July; 2 other diabetes players, Dexcom (NSDQ:DXCM) and Abbott Diabetes Care (NYSE:ABT), settled "all pending patent infringement legal proceedings" brought by Abbott against DexCom July 7. And federal and state regulators agreed to a $2.8 million settlement with Medtronic to close the books on a lawsuit joined by 36 states and the federal government, spurred by whistleblower complaints that Medtronic was illegally soliciting Medicare and Medicaid patients to replace their insulin pumps.
In June, Insulet (NSDQ:PODD) said it agreed to settle a patent infringement lawsuit brought by Becton Dickinson (NYSE:BDX) for $5 million.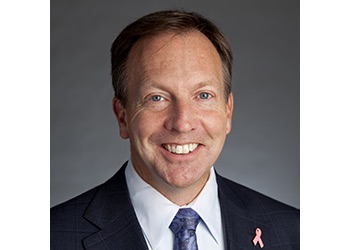 Steve MacMillan took over as CEO of Hologic in 2013, drawing on his experience at medtech titans like Stryker and Johnson & Johnson. Since then, Hologic has grown into a $3 billion business.

At DeviceTalks Boston, MacMillan will provide exclusive insights into the Massachusetts-based company and its evolving definition of women's healthcare. You don't want to miss it!

REGISTER NOW

Use code WOMENSHEALTH to save an additional 10%.