A 1st-generation artificial pancreas by Johnson & Johnson (NYSE:JNJ) subsidiary Animas Corp. proved successful in managing inulin levels in patients with Type I diabetes, researchers unveiled over the weekend at the annual American Diabetes Assn. meeting in Philadelphia.
The Hypoglycemia-Hyperglycemia Minimizer system includes a subcutaneous insulin pump, a continuous glucose monitor and software that predicts changes in blood glucose, aiming to prevent dangerous highs and lows in glucose levels.
The positive findings move the system one step closer to a true closed-loop artificial pancreas, which would monitor and manage blood glucose levels in patients with diabetes without requiring regular patient monitoring or intervention.
The study, held in partnership with the Juvenile Diabetes Research Foundation, included 13 diabetic patients in a non-controlled, non-randomized feasibility trial conducted at 1 trial site in the U.S.
Each patient tried the HHM system for about 24 hours, during which food and insulin variables were varied to test the limits of the system, finding that the system was able to automatically predict rises and falls in blood glucose and deliver or decrease insulin accordingly.
"The successful completion of this study using the HHM system in a human clinical trial setting is a significant step forward in the development of an advanced 1st-generation artificial pancreas system," Animas chief medical officer Dr. Henry Anhalt said in prepared remarks. "It lays the foundation for subsequent clinical trials, bringing us one step closer to making the dream of an artificial pancreas a reality for millions of people living with Type 1 diabetes."
Animas initially won FDA Investigational Device Exemption approval in June 2011 to conduct human studies of its artificial pancreas technology, but it is not alone in the field.
Just last week Medtronic (NYSE:MDT) filed for FDA approval of its MiniMedR 530G system, which the company bills as the world's first insulin pump that delivers and halts insulin automatically, based on sensor readings of a patient's glucose levels.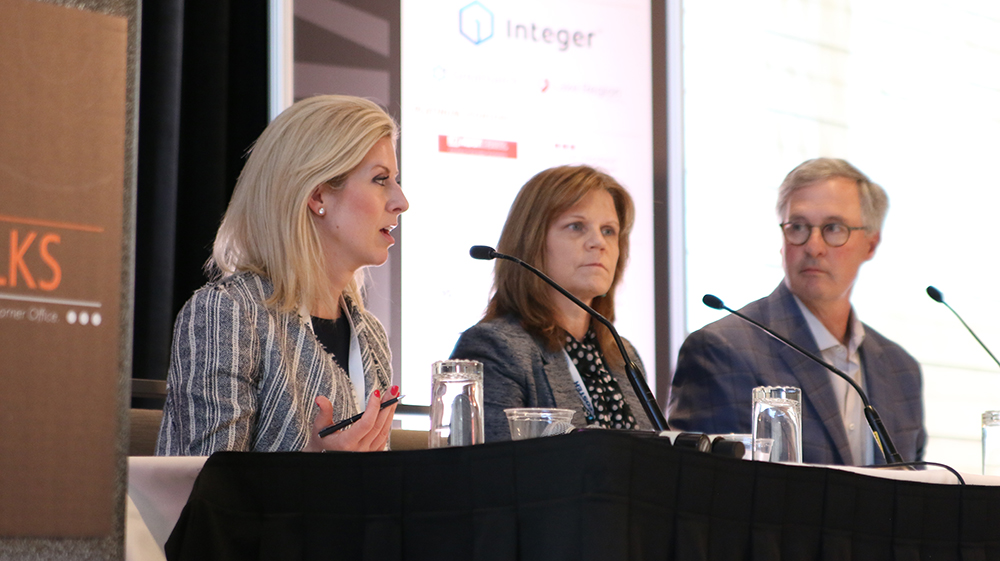 This year's DeviceTalks Minnesota features four tracks packed with expertly curated content created by the industry for the industry.

ECO-SYSTEM TRACK: focuses on issues impacting medtech companies across Minnesota and beyond. TECHNOLOGY TRACK: drills down on the hottest new tech that is changing medtech. REGULATORY 201 and CLINCAL 201 TRACKS: Hosted by Medical Alley and focuses on the most important trends in regulatory and clinical development.

Take a look at our full agenda.

Use the code "TRACKS" to save 15% on the cost of registration.