CereHealth subsidiary CereMetrix said yesterday it won FDA 510(k) clearance for its CereMetrix Silver neuroimaging analytics and quantification platform designed to detect, quantify and analyze brain function.
The CereMetrix Silver image viewer is designed to analyze brain images from positron emission tomography, single-photon emission computerized tomography, magnetic resonance imaging and computed tomography scans, the Denver-based company said.
"With the current technology, functional brain imaging results are blended across entire anatomical areas, allowing far more subjectivity in the physician's interpretation and findings. CereMetrix Silver provides voxel-level measurements to help physicians objectively analyze the imaging, and make faster diagnostic decisions without compromising value-based care," CereScan chief technology officer Shane Quint said in a prepared statement.
CereMetrix said that the system allows for the localization and definition of brain function as well as differentiation between hyper and hypo function in the brain. Images can be processed and displayed in traditional two-dimensional formats while simultaneously displaying three-dimensional renderings as well, the company said.
"Technological advancements in radiology, such as the automated image quantification and statistical analysis provided by CereMetrix, bring the promise of better, faster patient care to millions affected by complex brain-based disorders. Receiving FDA 510(k) clearance marks the first wave of innovation we are excited to bring to the market," CereScan CEO & chair John Kelley said in a press release.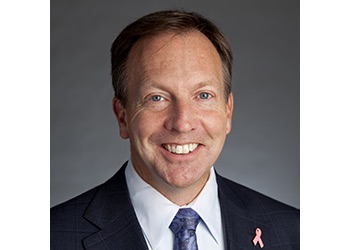 Steve MacMillan took over as CEO of Hologic in 2013, drawing on his experience at medtech titans like Stryker and Johnson & Johnson. Since then, Hologic has grown into a $3 billion business.

At DeviceTalks Boston, MacMillan will provide exclusive insights into the Massachusetts-based company and its evolving definition of women's healthcare. You don't want to miss it!

REGISTER NOW

Use code WOMENSHEALTH to save an additional 10%.