CardioFocus said today it won FDA approval for its HeartLight Excalibur balloon designed to treat paroxysmal atrial fibrillation.
The Marlborough, Mass.-based company said that the newly cleared balloon uses technology from its HeartLight endoscopic ablation system alongside a new feature set intended to improve speed and magnitude of tissue contact during pulmonary vein isolation procedures.
"We have seen encouraging results with the Excalibur Balloon. It obtains an impressive antral position and establishes even more tissue contact, which enables contiguous lesion sets. This is a clear advance in the field of balloon-based AF ablation, delivering on the promise of an ultra-compliant balloon," Dr. Vivek Reddy of Mount Sinai's Icahn School of Medicine said in a press release.
The Excalibur balloon also features CardioFocus' dynamic response technology which allows for the operator to make real-time adjustments to balloon size to improve optimal tissue contact, which the company claims maximizes engagement of the balloon with pulmonary veins and decreases ablation procedure time.
"The FDA approval of the Excalibur Balloon is a significant milestone for CardioFocus, as it is the first ultra-compliant balloon introduced into the US market for AF ablation. The Excalibur Balloon capitalizes on the existing features of our HeartLight System, which offer an accurate, consistent, and controlled treatment option for PAF patients whose atrial arrhythmias are insufficiently controlled with medication," COO Burke Barrett said in a prepared statement.
The Excalibur balloon won CE Mark approval in the European Union last September, and the company has since commercially launched the device in the region.
CardioFocus said it expects to being a full commercial launch of the device in the US during the third quarter of this year.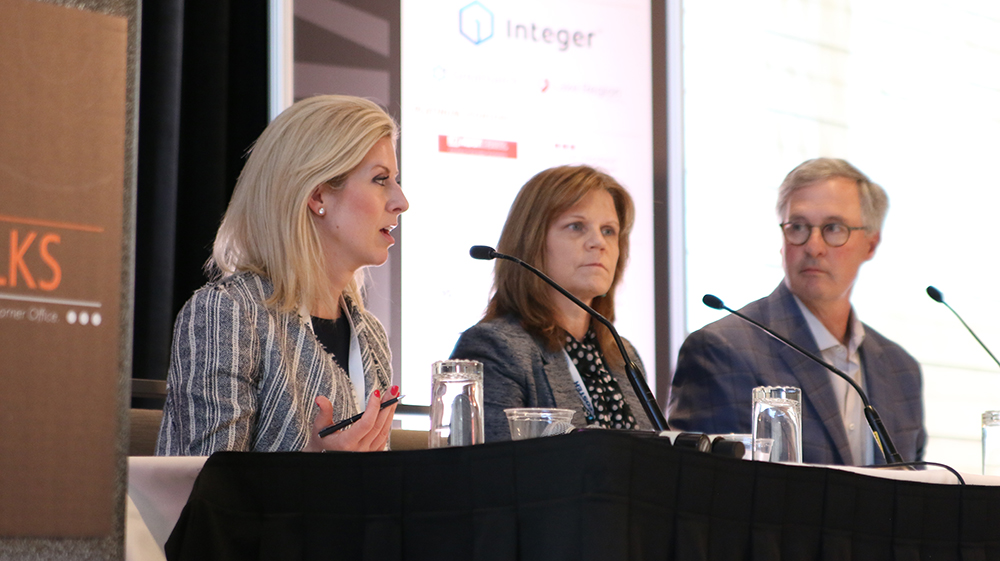 This year's DeviceTalks Minnesota features four tracks packed with expertly curated content created by the industry for the industry.

ECO-SYSTEM TRACK: focuses on issues impacting medtech companies across Minnesota and beyond. TECHNOLOGY TRACK: drills down on the hottest new tech that is changing medtech. REGULATORY 201 and CLINCAL 201 TRACKS: Hosted by Medical Alley and focuses on the most important trends in regulatory and clinical development.

Take a look at our full agenda.

Use the code "TRACKS" to save 15% on the cost of registration.