Bruin Biometrics said it has landed FDA de novo clearance for its SEM Scanner, a wireless, handheld device to help assess patients at increased risk for pressure ulcers.
The scanner is a novel device that can objectively alert clinicians to specific anatomical areas of a patient's body at increased risk for developing pressure damage before that damage is visible at the skin surface. Pressure sores typically appear at areas of bony prominence, such as the heels and sacrum.
Get the full story on our sister site, Medical Design & Outsourcing.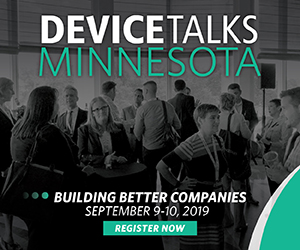 DeviceTalks Minnesota's leadership track is designed to provide attendees with insights on topics such as:
Navigating the path to market
Reimbursement
Winning regulatory approval
Corporate culture
Entering global markets
Leadership
Join industry leaders and medical device professionals at the most awaited medtech conference of the year, DeviceTalks Minnesota.

Use code SAVE15 to save 15%!

REGISTER NOW