In the summer of 2011, Boston Scientific (NYSE:BSX) committed $150 million to a 5-year plan to expand its Chinese operations, aiming to increase its workforce there 6-fold to more than 1,200 boost its R&D and clinical study spend.
In January 2012, the Natick, Mass.-based medical device company tapped Supratim Bose as president of Asia-Pacific operations. The 30-year veteran of Johnson & Johnson (NYSE:JNJ) was chairman of J&J's medical devices & diagnostics business throughout Asia-Pacific, where he pioneered its entry in all emerging markets in Asia, including China, India, and Vietnam.
As BSX's lead man in the emerging BRIC markets (Brazil, Russia, India and China), Bose is in charge of a growth engine the medical device company is depending on to take the business into the next generation. What follows is an edited transcript of our chat.
MassDevice.com sat down with Bose in New York City after Boston Scientific's analyst day last week to discuss the strategy for establishing Boston's brand across the BRIC countries.
MassDevice: How has the China initiative, announced in 2011, progressing? How will you establish your footprint amid the competition for that market from other large-cap device players?
Supratim Bose: I think the first and foremost thing is, in all these markets, market insight, knowledge of the market, understanding of what is critical and what capabilities need to be built to drive growth.
So the 1st thing is the ability to understand what is needed in each of these markets. That's what we've been doing, building a leadership team and putting in place people that understand those markets. We have Warren Wang in China, Prabal Chakraborty in India, who has great experience in India and we are still building their teams. We have a very solid team built for these business units and we will continue to build on that.
The 2nd part is understanding how the market can be created because, in some ways, we are a later entry into these markets.
MassDevice: Compared to Johnson & Johnson and Medtronic (NYSE:MDT)?
SB: Yes, J&J, Medtronic, St. Jude Medical (NYSE:STJ) – they have all been ahead in some ways, in terms of market presence.
It's important to understand that there is a process to build markets. It starts with creating awareness of the company, getting accessibility created, getting products adopted and then creating an affordable way to get the products into the market. We are in the process of doing all that.
That's the 2nd step, to really go into the process of building a market and creating a different way to do that. You cannot be doing exactly what the competitors are doing. You have to be differentiated in the marketplace.
The 3rd step is connecting to the stakeholders and making them understand why Boston Scientific has great products, which will benefit the patient, benefit the hospitals and benefit the healthcare system overall. That's also what we are building with the stakeholders, connecting with the government and regulatory offices, all the key opinion leaders and all the hospital administrators and getting them to understand what Boston Scientific is all about.
MassDevice: Turning to India, where stents are hot, what's the penetration rate for stents there?
SB: If you look at India overall, the stent penetration rate is still only about 60%. Out of that, bare-metal stents must be about 9%-11% and drug-eluting stents are about 50%. So there's a huge opportunity.
In China, it is almost uniquely reversed. China is 1 of the few markets in the world where the drug-eluting stent penetration is 95-96%, so it is a very different market because they have local manufacturers who entered the market, they penetrated the Tier 2 and Tier 3. So the penetration opportunity is that each of these markets in China and India is still not reached by many of the established players. The opportunity to do that still exists.
The 3rd opportunity is growth of procedures. In China, there will be anywhere between 15%-18% procedure growth this year and it's the same in India. Very few markets, anywhere in the world, have that kind of opportunity. All these are the opportunities that exist in these 2 markets. So that's where the growth will come from.
MassDevice: If you look at the emerging markets, which do you see as the greatest opportunity right now?
SB: China. Clearly the size of the market, there is an opportunity across the entire country. There is fairly good pricing in China, the government reimburses in different rates in different provinces, but people have access to [the technology] already in China.
MassDevice: Some of the bigger players in medtech are acquiring Chinese companies. Boston hasn't done that yet, but you have announced new innovation centers. Do you think you'll augment that strategy and acquire some local manufacturers?
SB: In the interventional cardiology and CRM space, there isn't much activity other than Biosensors International (PINK:BSNRY). There is a huge opportunity to do alliances. Something every company needs to look into is, "What would be a good alliance in China, which would help the company in the business?"
We are surely looking into that, trying to find out how we can partner with locally established companies, trying to establish a differentiated portfolio, utilize the distribution to be able to get to Tier 2 and Tier 3. We are assessing that for sure.
MassDevice: Will your entry into China include the full bag of Boston Scientific products, or are you going to target certain subsets?
SB: We have to look at the existing opportunities that we have and also adjacencies for the local market. If there are companies with certain specific areas, we are looking into that. We have to look in both ways in China and all developing markets.
MassDevice: How big is your presence right now in terms of employees in China?
SB: In terms of employees we are close to St. Jude, close to Abbott (NYSE:ABT), but we are behind Medtronic and J&J. We are adding almost 100-150 people per year over the next 3 years, so there will be a significant presence in China. We have to do that, there are no other options.
MassDevice: How much of the total R&D is done in Asia Pacific?
SP: Very little. We just started, but we'll be expanding on that by building another R&D center in India.
MassDevice: Can you prioritize the BRIC markets in order of opportunity?
SP: China will be 1. India will be 2. Russia will be 3 and Brazil will be 4 in terms of growth opportunities. Business size-wise, China is 1, Brazil 2, India 3 and Russia 4 but it will grow.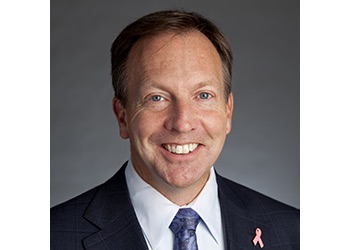 Steve MacMillan took over as CEO of Hologic in 2013, drawing on his experience at medtech titans like Stryker and Johnson & Johnson. Since then, Hologic has grown into a $3 billion business.

At DeviceTalks Boston, MacMillan will provide exclusive insights into the Massachusetts-based company and its evolving definition of women's healthcare. You don't want to miss it!

REGISTER NOW

Use code WOMENSHEALTH to save an additional 10%.