Boston Scientific (NYSE:BSX) touted data today from a trial evaluating spinal cord stimulation therapy in patients seeking pain relief.
The Whisper trial showed that patients who are given the choice to use both sub-perception and paresthesia-based spinal cord stimulation therapy experience better outcomes compared to patients who have just one spinal cord stimulation therapy option.
In the controlled study, patients were implanted with an SCS sysytem for an average of four years and were treated with both paresthesia and sub-perception therapy.
"The Whisper RCT evaluated both patients who had successfully controlled their pain using SCS and those who could benefit from additional options and optimization of their therapy," principal investigator Dr. James North said in prepared remarks.
"This study provides data on people who have suffered with chronic pain for years and who pose some of the biggest challenges in the long-term use of SCS. The results demonstrated that giving patients the choice to use sub-perception or paresthesia-based therapy provides superior patient outcomes and affirms that SCS is a clinically valuable treatment option."
The trial showed that if patients are able to choose the type of therapy that brings them the most effective pain relief, the number of people whose pain was effectively controlled by SCS jumped by 62%. More than half of the patients in one of the study's cohorts preferred having the option of both sub-perception and paresthesia-based therapy.
Participants whose pain was managed by paresthesia-based therapy experienced an average reduction in baseline pain scores from 7.2 to 2.5, Boston Scientific reported.
After one year, people who preferred sub-perception therapy saw their pain scores decrease on average from 7.1 to 3.8.
"This rigorous, carefully conducted trial underscores the importance of providing patients with multiple therapeutic options for the relief of chronic pain in one SCS system that can help address their complex needs," Maulik Nanavaty, president & SVP of Boston Scientific's neuromodulation business, added. "We are dedicated to improving the lives of patients with industry-leading neuromodulation technology designed for long-lasting relief."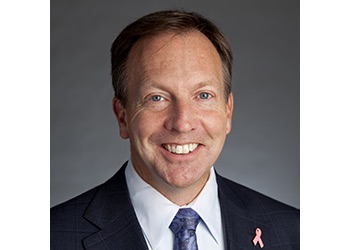 Steve MacMillan took over as CEO of Hologic in 2013, drawing on his experience at medtech titans like Stryker and Johnson & Johnson. Since then, Hologic has grown into a $3 billion business.

At DeviceTalks Boston, MacMillan will provide exclusive insights into the Massachusetts-based company and its evolving definition of women's healthcare. You don't want to miss it!

REGISTER NOW

Use code WOMENSHEALTH to save an additional 10%.