Boston Scientific (NYSE:BSX) today released one-year data from a study of its Vercise deep-brain stimulation device in treating Parkinson's disease.
Vercise, which is based on cochlear implant technology, is designed to stimulate a targeted region of the brain via independently controlled leads.
The 292-patient Intrepid trial of subjects with advanced, levodopa-responsive Parkinson's is a double-blind, sham-controlled study with a primary endpoint of improvement in on time at 12 weeks and a secondary outcome of change in Unified Parkinson's Disease Rating Scale and quality-of-life assessments, also at 12 weeks.
The one-year results, released at the annual conference of the American Academy of Neurology in Los Angeles, showed a six-hour improvement in on time free of dyskinesia and a 49.2% improvement in UPDRS scores measuring motor symptoms. Quality-of-life scores, measured using the Parkinson's Disease Questionnaire 39, showed an overall sustained improvement; Boston Scientific said more than 40% of the Vercise programming delivered current over two or more contacts.
"This study meets a new level of rigor in evaluating the effectiveness of a DBS system," coordinating principal investigator Dr. Jerrold Vitek, of the University of Minnesota Medical School, said in prepared remarks. "The double-blind design gives us confidence that the improvements in patients on time with good symptom control, as evaluated by the diary data, are an objective measure of the outcomes and suggests patients will benefit from the Vercise System."
Vercise won CE Mark approval in the European Union to treat essential tremor in 2014. FDA approval to treat Parkinson's followed last December, backed by data from the Intrepid study.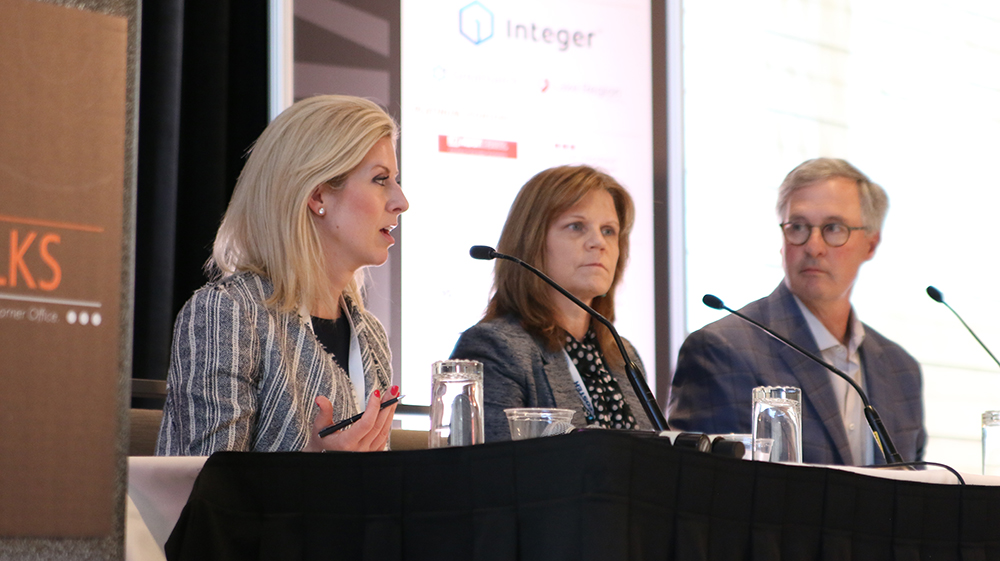 This year's DeviceTalks Minnesota features four tracks packed with expertly curated content created by the industry for the industry.

ECO-SYSTEM TRACK: focuses on issues impacting medtech companies across Minnesota and beyond. TECHNOLOGY TRACK: drills down on the hottest new tech that is changing medtech. REGULATORY 201 and CLINCAL 201 TRACKS: Hosted by Medical Alley and focuses on the most important trends in regulatory and clinical development.

Take a look at our full agenda.

Use the code "TRACKS" to save 15% on the cost of registration.