SetPoint Medical said today it raised $30 million in a Series D equity financing round with funds slated to support continued development of its bioelectronic therapy for treating chronic inflammatory diseases.
Funding in the round came from existing investors including NEA, Morgenthaler, Medtronic (NYSE:MDT), Boston Scientific (NYSE:BSX), Topspin, Action Potential Venture Capital, the Valencia, Calif.-based company said.
"We are grateful for the strong support from our investors who are aligned with our vision to commercialize life-changing bioelectronic medicines for patients with debilitating inflammatory diseases. SetPoint has good momentum and this financing, which underscores the significant progress the company has made, provides the capital to bring bioelectronic technology 1 step closer to the clinic by enabling the next clinical trial in rheumatoid arthritis," SetPoint CEO Anthony Arnold said in a prepared statement.
SetPoint is developing a neuromodulation device designed to stimulate the vagus nerve to trigger the body's anti-inflammatory response, according to the company. The system is being designed to use targeted "digital doses" to modulate physiological circuits and treat diseases normally treated with drugs.
"Rheumatoid arthritis patients and the physicians who treat them desperately need new treatment options for dealing with this debilitating disease. Current biologic treatments for RA do not work for all patients, are very expensive and can have severe side effects. With more than $30 billion spent annually on biologic agents to treat inflammatory diseases, the time is right for a new approach, and bioelectronic medicine shows promise as an alternative to conventional therapies," SetPoint chief medical officer Dr. David Chernoff said in a press release.
In March, SetPoint Medical said it received an undisclosed investment from venture capital firm New Enterprise Associates.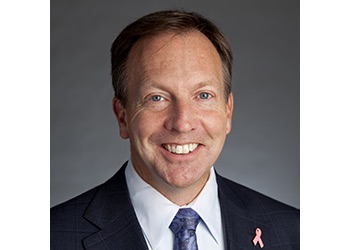 Steve MacMillan took over as CEO of Hologic in 2013, drawing on his experience at medtech titans like Stryker and Johnson & Johnson. Since then, Hologic has grown into a $3 billion business.

At DeviceTalks Boston, MacMillan will provide exclusive insights into the Massachusetts-based company and its evolving definition of women's healthcare. You don't want to miss it!

REGISTER NOW

Use code WOMENSHEALTH to save an additional 10%.