Nevro Corp. (NYSE:NVRO) said last Friday that it received notice that Boston Scientific (NYSE:BSX) and its Neuromodulation division have filed a patent infringement suit against Nevro.
The suit, filed in The United States District Court for the District of Delaware, claims Nevro's Senza neuromodulation system infringes upon Boston Scientific patents covering stimulation leads, batteries and telemetry unit.
Boston Scientific is seeking unspecified damages and attorney's fees, as well as preliminary and permanent injunctive relief against further infringement, according to an SEC filing.
The filing comes hot on the heels of Nevro's own suit against Boston Scientific, which it filed in late November, claiming that Boston Scientific infringed on patents related to its Senza and HF10 spinal cord stimulation systems.
Nevro filed its suit against Boston Scientific in the United States District Court for the Northern District of California, seeking the same in terms of damages and injunctions.
One of the patents in question, no. 8,359,102 was the target of 2 petitions for inter partes review as filed by Boston Scientific last November, and part of a spat which Nevro beat late last year.
The Patent Trial and Appeals Board of the U.S. Patent and Trademark Office declined the reviews, Nevro claims, saying that "Boston Scientific failed to establish a reasonable likelihood of showing that even one of the challenged claims of the '102 patent was invalid."
The new suits follow a Nevro victory in a previous spat between the 2 last December, where Nevro beat a pair of challenges to 1 of its patents by Boston Scientific after the U.S. Patent & Trademark office declined to institute inter partes reviews.
Nevro's Senza device, which won pre-market approval from the FDA in May, is designed to deliver up to 10,000Hz to the spinal cord, allowing it to avoid the tingling sensation known as paresthesia that bothers some patients. The FDA allowed the company to label the device as superior to other spinal cord stimulators, including some made by Boston Scientific.
The patent, no. 8,359,102, covers "Selective high frequency spinal cord modulation for inhibiting pain with reduced side effects, and associated systems and methods." Boston asked the Patent Office to review the patent a week after the FDA approved Senza; in a pair of Nov. 30 decisions, the PTO's Patent Trial & Appeal Board found that Boston Scientific "has not demonstrated a reasonable likelihood of prevailing on its assertion."
The decision was "an outright victory" for Redwood City, Calif.-based Nevro, according to Leerink Partners analyst Danielle Antalffy, who predicted the win in September, and "will likely make it increasingly difficult for BSX to come to market with a high frequency device without another workaround of NVRO's patents."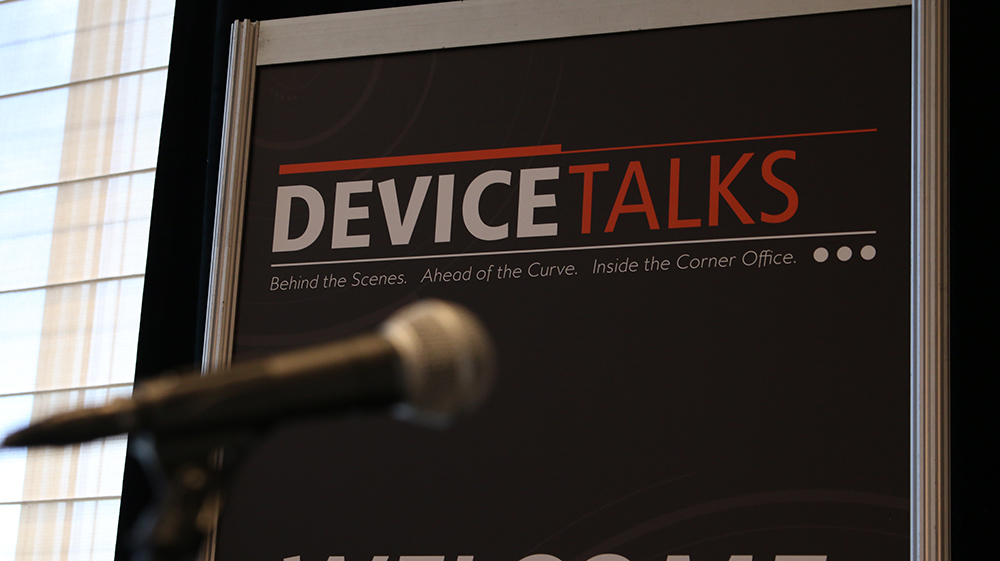 Join us Oct. 8-10 for the 7th annual DeviceTalks Boston, back in the city where it all began.

DeviceTalks offers three days of world-class education, networking, and a technology exhibition featuring the leading companies in the industry.

Early Registration is now open.