Arthrosurface said yesterday it won FDA 510(k) clearance for its OVOMotion shoulder arthroplasty system.
The Franklin, Mass.-based company said the newly cleared stemless total shoulder system is designed to minimize bone removal specifically for patients with painful or severely disabled shoulder joints from arthritis, traumatic events or avascular necrosis.
"This truly is a revolutionary stemless total shoulder, which combines the concept of anatomic restoration with an aspherical head design that more closely replicates patient anatomy but also allows improved joint access for ease of preparation of the glenoid," Dr.Anthony Miniaci said in a prepared statement.
The OVOMotion shoulder system is now cleared for use in conjunction with the company's novel inlay glenoid system, Arthrosurface said. The company touted that a comparative study of the inlay glenoid design showed that it was superior to onlay alternatives in respect to biomechanical stability.
"The OVOMotion shoulder arthroplasty system is intended to be the first of a three-element modular stemless system that will ultimately allow surgeons to intra-operatively choose between stemless, traditional and reverse options," CEO Steve Ek said in a press release.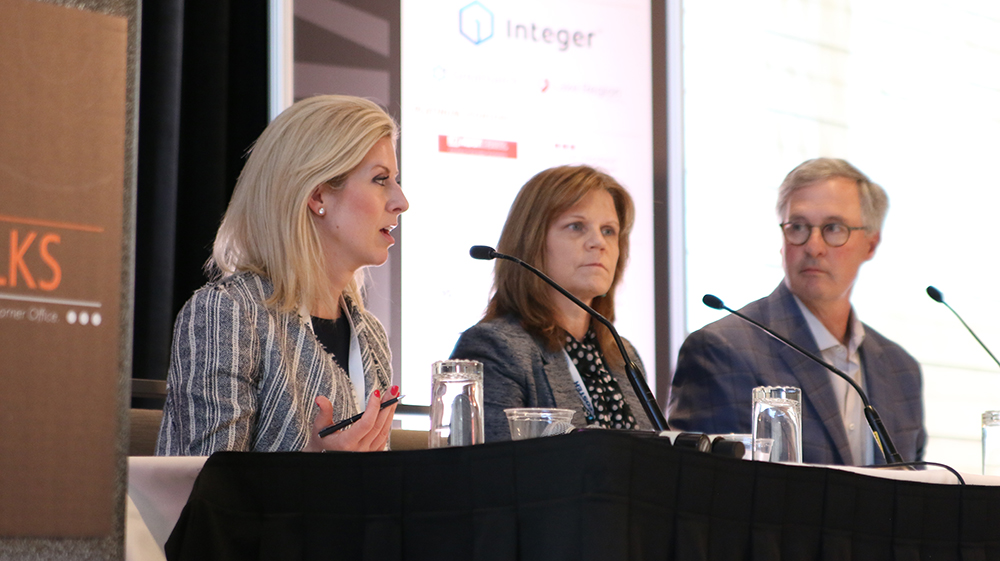 This year's DeviceTalks Minnesota features four tracks packed with expertly curated content created by the industry for the industry.

ECO-SYSTEM TRACK: focuses on issues impacting medtech companies across Minnesota and beyond. TECHNOLOGY TRACK: drills down on the hottest new tech that is changing medtech. REGULATORY 201 and CLINCAL 201 TRACKS: Hosted by Medical Alley and focuses on the most important trends in regulatory and clinical development.

Take a look at our full agenda.

Use the code "TRACKS" to save 15% on the cost of registration.