An appeals court this week refused to revive a defective warning claim in a bellwether case in a multi-district litigation against Zimmer Biomet (NYSE:ZBH) related to alleged defects related to its NexGen knee implant.
The case was part of an MDL being heard in Wisconsin, and the presiding judge entered a summary judgement in Zimmer Biomet's favor.
The plaintiff in the case, Theodore Joas, looked to reinstate claims that Zimmer Biomet "failed to issue proper warnings directly to him as the recipient of the knee replacement" and that it "failed to issue proper warnings to his surgeon, who implanted the device," according to court documents.
An appeals panel declined to revive the case, ruling that the failure to warn the patient directly fell under a learned intermediary doctrine that, while it hadn't been addressed by the Wisconsin supreme court directly, the panel thought would follow the direction of other courts.
In the second claim, the physician responsible for the surgery said he did not read the packaging on the knee implant and relied only on his own training for the procedure, which led the panel to deny the appeal, according to court documents.
Earlier this week, Zimmer Biomet priced two upcoming offerings worth $750 million with proceeds slated to repay approximately $1.2 billion in outstanding senior notes due April 1, 2018.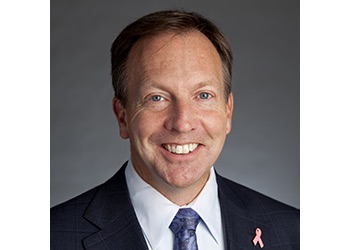 Steve MacMillan took over as CEO of Hologic in 2013, drawing on his experience at medtech titans like Stryker and Johnson & Johnson. Since then, Hologic has grown into a $3 billion business.

At DeviceTalks Boston, MacMillan will provide exclusive insights into the Massachusetts-based company and its evolving definition of women's healthcare. You don't want to miss it!

REGISTER NOW

Use code WOMENSHEALTH to save an additional 10%.