The Food and Drug Administration (FDA) has released a draft guidance on Acceptance of Medical Device Clinical Data from Studies Conducted Outside the United States on April 22, 2015, which is open for comment through July 21, 2015.  This summary provides a simplified review and the impact to current clinical study development and practices.
Overview
The draft guidance reviews necessary considerations for device sponsors to allow for the use of Outside the United States (OUS) clinical study data to support premarket approvals or clearances focusing on three areas:
The framework for acceptance of OUS data in support of premarket submissions for medical devices
The use of valid scientific evidence and the special considerations that apply
Recommendations to assist sponsors in developing data that meet FDA standards to support approval of clearance of the device in the U.S.
The FDA clearly states that this guidance is not to provide industry with a new policy, but rather to provide further clarity to their existing approach and its applicability to not only a Premarket Approval Application (PMA) but also an IDE, Premarket Notification (510(k)), De Novo Petition (de novo), and Humanitarian Device Exemption (HDE).  FDA affirms that the existing framework has not changed and sponsors should follow the current standards, meet with the FDA when in doubt, and know that the FDA is willing to work with sponsors to accept OUS data in some form.
Framework
The FDA currently accepts OUS clinical study data based on the FD&C Act, Section 569B as long as the data is adequate per the applicable standards.  Additionally, 21 CFR 814.15 (a) and (b) specifically allows for the use of OUS clinical study data for PMA submissions.  This draft guidance provides the FDA's move to extend it to all premarket submissions.
Valid Scientific Data
Valid scientific evidence may be required for certain device submissions.  This evidence is gained through "well-controlled investigations, partially controlled studies, studies and objective trials without matched controls, well-documented case histories conducted by qualified experts, and reports of significant human experience with a marketed device, from which it can fairly and responsibly be concluded by qualified experts that there is reasonable assurance of the safety and effectiveness of a device under its conditions of use."  OUS clinical evidence, much the same as US clinical evidence, can be used to support premarket applications when it meets 21 CFR 860.7.
Recommendations
The FDA recommendations are the focus of this draft guidance document.  Several areas of consideration for use of OUS clinical data for US premarket applications include the differences in clinical conditions, study populations, and regulatory requirements.  The expectation is that these considerations align with the FDA's requirements for these areas or at least can be documented that the OUS standards exceed the FDA standards.  Some of these expectations encompass
Following the Human Subject Protection regulation
Following Good Clinical Practices (GCP)
Capturing Scientific Evidence through appropriate record keeping
Informed Consent
Ensuring OUS clinical practice and US clinical practice standards of care are similar and pertinent
Ensuring OUS patient population is relevant to the US patient population
The FDA also suggests sponsors, when unsure of how to best use their OUS data, obtain their input through the Pre-Sub process early in the development phase so as not to experience delays.
In wrapping up the draft guidance, the FDA provides numerous examples of studies submitted during the application process.  These examples range from requiring a new prospective study to allowing OUS data to minimize additional US clinical studies to full acceptance of an OUS clinical study.  These examples give the impression that the FDA is willing to work with sponsors to utilize their OUS data.
Conclusion
The draft guidance reiterates that no changes have been made to the FDA's approach for accepting OUS clinical data, extends the requirements to all premarket notifications, and identifies for sponsors FDA's areas of concern.
As the number of premarket submissions supported by OUS clinical studies increases, the importance of global alignment of clinical trial execution becomes a focus for FDA and sponsors alike.  In order to be successful, specifically within the US, a sponsor's OUS clinical study must meet the FDA requirements and be pertinent to the US standard of care and patient population.
For more information please contact Angela Brown, Senior Consultant, at abrown@hallorancg.com
To read the guidance in its original format, please click here.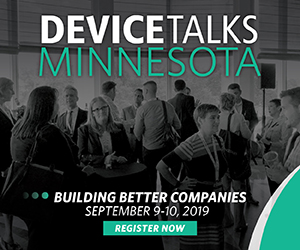 DeviceTalks Minnesota's leadership track is designed to provide attendees with insights on topics such as:
Navigating the path to market
Reimbursement
Winning regulatory approval
Corporate culture
Entering global markets
Leadership
Join industry leaders and medical device professionals at the most awaited medtech conference of the year, DeviceTalks Minnesota.

Use code SAVE15 to save 15%!

REGISTER NOW