As the United States prepares to honor its war dead on Memorial Day, medtech researchers are working to help survivors wounded in battle, both in body and mind.
Whether the research comes out of government, industry or academia, there's also a desire to help veterans facing other health challenges.
The work is evolving. 3D printing is being used to create increasingly accurate surgical models. Researchers are studying brain signals to reduce veterans' anxiety, depression and post-traumatic stress disorder (PTSD). A biocompatible artificial lung could be carried in a backpack.
Get the full story on our sister site, Medical Design & Outsourcing.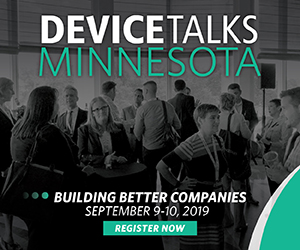 DeviceTalks Minnesota's leadership track is designed to provide attendees with insights on topics such as:
Navigating the path to market
Reimbursement
Winning regulatory approval
Corporate culture
Entering global markets
Leadership
Join industry leaders and medical device professionals at the most awaited medtech conference of the year, DeviceTalks Minnesota.

Use code SAVE15 to save 15%!

REGISTER NOW